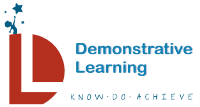 Demonstrative Learning is a synergy of over four decades of my work in Governance, Policing and  Administration,  as well as  the grass root community work done by our  two NGOs – Navjyoti India Foundation and India Vision Foundation. This website was created with the vision to provide fast forward learning to the viewer
DL is a bi-lingual space for daily inspiration. The site is also a creative hub of interactive, virtual content that offers something for all age groups to listen, understand, read, share and participate..
The 'Ask Us' section is an interactive Q and A based section, where viewers can directly get answers from our team on their core strengths ,thereby providing the reader a platform to garner information in the social sector areas.
We have co-opted our beneficiaries as contributors. They are children, youth, women, men, both rural and urban, from diverse sections of society.
I would like to thank the effort of the founding members for putting the website together and taking it forward, and Saina Bharucha , Chief Executive. DL for spearheading it.
Join us in this movement called Demonstrative Learning!